MR® Smart & Clean
The MR® Smart & Clean brand combines smart products to ensure cleaning quality and a growing range of cleaning products. Prevent the transmission of pathogenic germs, bacteria and viruses through indirect infection routes in your business by taking appropriate cleaning measures. Check in health care facilities, laboratories, offices and in workshops whether critical surfaces are sufficiently cleaned. Train and sensitise your professionals to ensure a high standard of cleanliness and hygiene.
With MR® Smart & Clean, we want to help minimise the risk of infection. Do you need your own smart solutions for your company? Then please feel free to contact us!
With our innovative solutions you can quickly control the cleaning quality on hygiene-critical surfaces. Ideal also for training purposes of cleaning staff etc.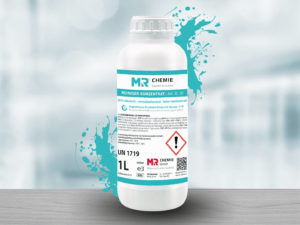 With our cleaners, we complement our Smart & Clean range to ensure high cleaning quality. Our cleaners convince with a high cleaning and grease dissolving power.