Product overview
Get an overview of the large variety of MR® products and choose the right product from the various areas of the company.
Our ECO-Line products are the answer to the increasingly important topic of sustainability.
They do not require labeling and are biodegradable.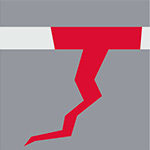 With our products in the area of ​​penetrant testing, surface defects on components and machines can be detected quickly and easily in ferrous and non-ferrous metals, many plastics, ceramic materials, glass, etc.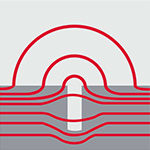 Magnetic particle inspection
Our products in the field of magnetic particle testing are used to detect mainly gap-like material separations (e.g. cracks) in the surface and in the near-surface area.
Ferromagnetic materials can be tested. To use the magnetic powder process, the workpiece must be magnetized in the test section.
Our UV lights are primarily used in non-destructive crack testing (NDT), especially in penetration and magnetic particle testing.
MR® UV lights are based on the long-lasting and energy-efficient LED technology and were specially developed for industrial use.
Our equipment is the ideal addition to your applications in the field of non-destructive material testing.
Complete your selection with suitable accessories and benefit from our many years of experience.
Vacuum leak detectors of the VSP series enable the quick and safe leak testing of the welded seams of containers, pipelines and many other welded constructions with the help of the bubble test method.
This test method can also be used to check castings for continuous defects (cracks, porosity).
Our RILUMINATI products offer an innovative method for the early detection of fatigue / stress cracks.
These are detected as they arise.
Our individual solutions for ultrasonic testing and other industrial applications.